2017 is the year of minimizing the train accidents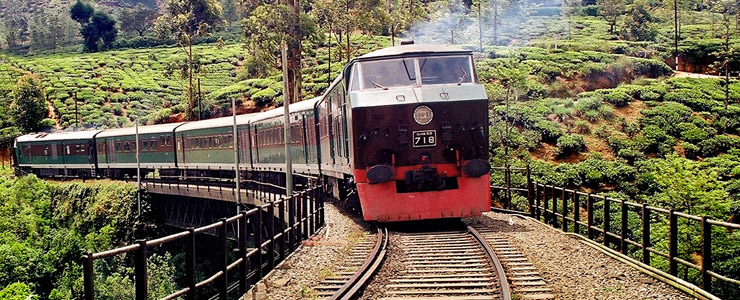 At the special inaugural function, held in the railway Headquarters premise on 02.01.2017 with the purpose of commencement of the duties in the new year, Mr.BAP Ariyarathne , the General Manager in Railways declared that the theme of the whole Department in Railways in 2017 is minimizing the train accidents.
Further, he mentioned that it had been occurred a large number of  train accidents within the past few years and followings become the causes for it.
Walking along the railway track using the mobile phones
Collision of the motor vehicles with the trains due to carelessness of the motor vehicle drivers and riding via the Railway level crossing with the mobile phones.
Traveling on the foot-board although  it is available inefficient spacious in the compartments. (It has been caused for many accidents due to knocking against the narrow bridges by traveling on the foot-board specially from Maho to Anuradhapura)
Trying for entaining and detaining before the stable of the train.
Trying to board in to the foot-board by late comers when the train is running after being stabled.
Traveling via the Railway level crossing when the gate is closed.
Traveling insecurely on the joint, between two train compartments.
using the railway track as a strategy of committing suicides.
The General Manager said that all the sub departmental heads and the subordinate staff in the Department of Railways will be required to render their active contribution throughout the year in order to fulfill this theme. Further, he added that by these performances, it is expected to secure the precious lives that are deprived to the nation annually due to train accidents and to avoid of falling their families in to depth of poverty and to give our helping hard to eradicate the poverty in the country.
Last Updated on Saturday, 18 February 2017 16:23