Matara – Kataragama Railway Extension Project (Phase 1) Matara - Beliatta Sector
The Government of Sri Lanka and the Ministry of Transport had entrusted the construction of the Matara to Beliatta Phase I of the extension from Matara to Kataragama to China Machinery Corporation (CMC) of China.
The Project aims at improving the quality of rail transport in the Southern region of Sri Lanka, immediately connecting the railway from Matara to Beliatta as Phase I of the Project. The overall Project activities should lead to increased operational and financial performance of Sri Lanka Railways.

The Coast Line of the Sri Lanka Railway (SLR) network has 158.71 route kilometers of Broad Gauge, of which the section from Colombo to Kalutara is double tracked, and the balance stay as single line which operate under a Colour Light Signal scheme. The Matara terminal station was completed in 1895 and since then no extensions beyond that point was fully taken up although there were some marginal ad hoc construction activities.
President inaugurated the "Yaal Devi" train service on 13th October, 2014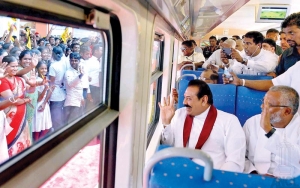 Reconstruction and restoration of Northern Railway Line
The Northern Provincial Railway Network was destroyed during the tenure of the conflict of the war in Sri Lanka for the past few decades. On restoration of peace to the Northern region, the Government of Sri Lanka chalked an ambitious plan to develop the infrastructure facilities in the region.
President to open rebuilt Jaffna Railway Station on October 13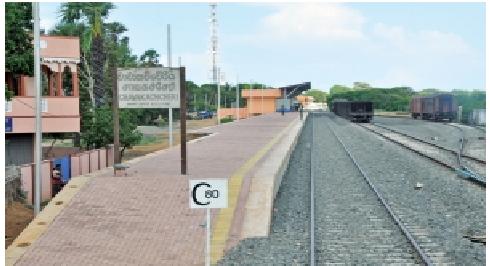 President Mahinda Rajapaksa will open the Northern railway line from Pallai to Jaffna on October 13 by inaugurating the north bound Yal Devi train up to Jaffna. Currently, the train travels from Colombo to Pallai and it will be extended to reach the Jaffna Railway Station from October 13.