President inaugurated the "Yaal Devi" train service on 13th October, 2014
Reconstruction and restoration of Northern Railway Line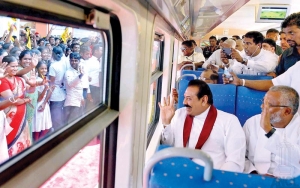 The Northern Provincial Railway Network was destroyed during the tenure of the conflict of the war in Sri Lanka for the past few decades. On restoration of peace to the Northern region, the Government of Sri Lanka chalked an ambitious plan to develop the infrastructure facilities in the region.
President to open rebuilt Jaffna Railway Station on October 13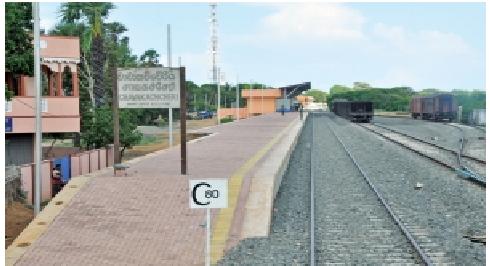 President Mahinda Rajapaksa will open the Northern railway line from Pallai to Jaffna on October 13 by inaugurating the north bound Yal Devi train up to Jaffna. Currently, the train travels from Colombo to Pallai and it will be extended to reach the Jaffna Railway Station from October 13.
Official launching of train service to Kilinochchi
The first segment of the re-constructed Railway Track from Omanthai to Kilinochchi (63 km) in the Northern Railway Line (146 km) was opened for train traffic on 14.09.2013 by the President of Sri Lanka, Hon. Mahinda Rajapaksa. The Railway Track has been designed for 120 km/h and the entire section is with welded rails (60 kg) and Colour Light Signalling.
Official launching of train service to Kilinochchi
The Railway Track from Omanthai to Kilinochchi (63 km) is having 05 Railway Stations and the Station Building Complex at Kilinochch was also handed over to the pubic by the President, Hon. Mahinda Rajapaksa
Page 1 of 2